Country's overseas investment boosts global confidence
Share - WeChat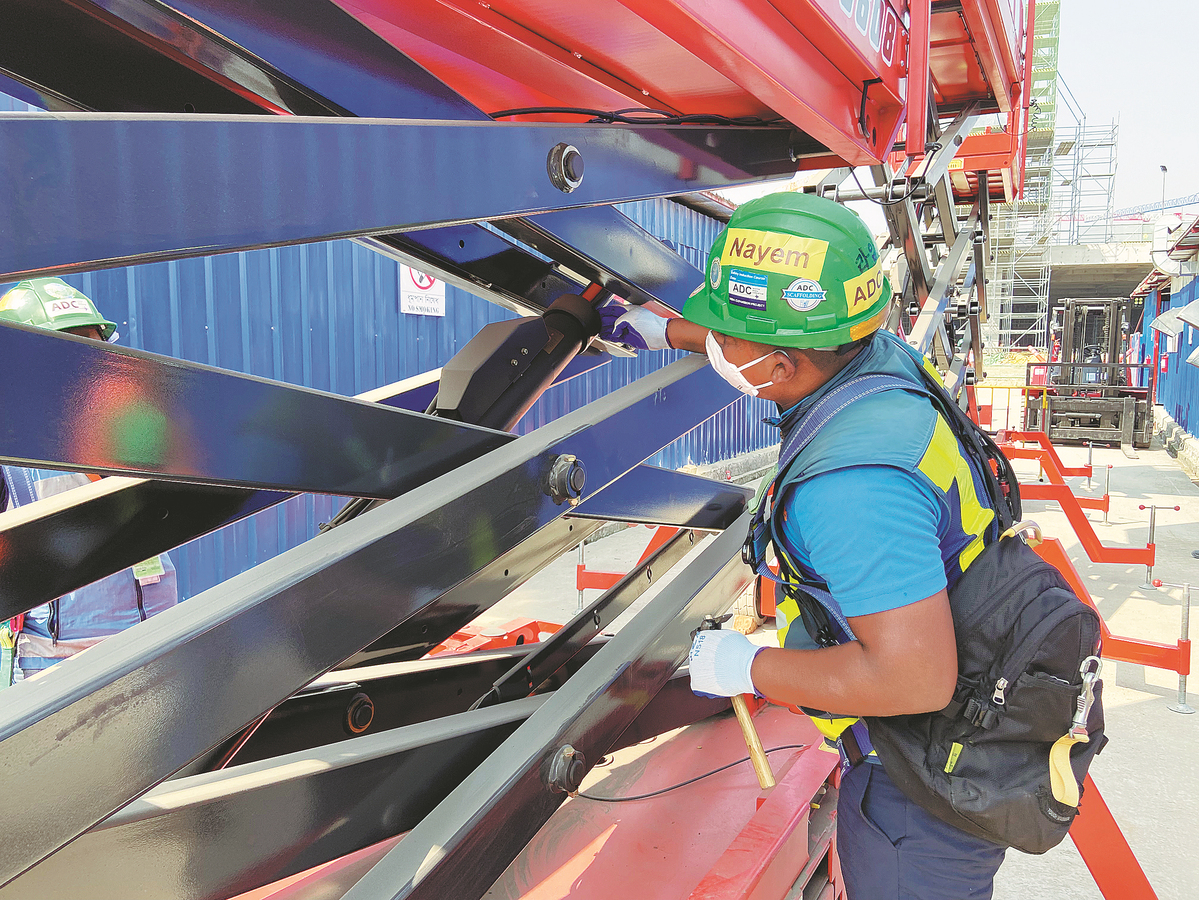 Geopolitical tensions are currently compounded by changes in the world's economic landscape, with multiple crises in food, energy and debt emerging simultaneously and the global economy facing considerable downward pressure.
China has responded strongly to the impact of some unexpected factors, and its economy has stabilized and even rebounded, injecting more certainty, stability and security into a volatile and changing world.
The country has also made steady strides in its overseas investment and cooperation, made solid progress in jointly building the Belt and Road, and actively participated in the building and reform of the global investment governance system.
Chinese companies have continuously strengthened their international competitiveness, steadily explored new opportunities in investment and cooperation in emerging areas, and achieved win-win results with destination countries, injecting confidence and strength into world economic recovery and common development.
The nation's position as a major global investor is stable. The country's nonfinancial outbound direct investment reached 785.94 billion yuan ($115.5 billion) in 2022, up 7.2 percent year-on-year. Against the backdrop of weak global cross-border investment, this fully demonstrates China's resilience in opening-up and potential for cooperation.
The nation is steadily expanding its digital economy, green development and other new growth areas for outbound investment. In June, China promoted the conclusion of the BRICS Digital Economy Partnership Framework. In September, China put forward the G20 Action Plan on Digital Innovation and Cooperation during the G20 Summit in Bali.
Intergovernmental cooperation has helped enterprises in the digital economy go global and carry out high-quality cooperation in smart cities, e-commerce and mobile payment. At the first China-Gulf Cooperation Council Summit, China pledged to implement 10 digital economy projects in areas such as cross-border e-commerce and communication network construction.
China has also issued the Opinions on Jointly Promoting Green Development of the Belt and Road to guide green and low-carbon development in overseas investment and strengthen cooperation in new energy, energy conservation, environmental protection and green infrastructure.
The international competitiveness of Chinese enterprises has been further enhanced. The number of companies from the Chinese mainland and the Hong Kong Special Administrative Region reached 136 on the Fortune Global 500 list in 2022, ranking first among countries for the third consecutive year. The transnational index of Chinese enterprises has steadily increased, and private and local enterprises have made active overseas investments.
China continues to promote international cooperation mechanisms for outbound investment. In December, members of the World Trade Organization concluded negotiations on investment facilitation for development, a concept that the WTO defines as the setting up of a more transparent, efficient and investment-friendly business climate. The agreement is the first negotiation subject initiated and actively led by China at the WTO, aiming to simplify and speed up investment approval procedures worldwide. More than 110 members have signed and participated in the negotiations on this issue.
Furthermore, since taking effect one year ago, the Regional Comprehensive Economic Partnership has effectively increased the scale and quality of investment among regional member states and promoted stable cooperation on regional industrial and supply chains.
China and the destination countries have achieved remarkable win-win results. In the course of high-quality Belt and Road cooperation, a number of projects that deliver quick results and benefit people in agricultural production, healthcare, education and poverty reduction have been implemented, bringing a tangible sense of gain to local people.
Since 2022, China has released social responsibility reports of Chinese enterprises in countries such as Indonesia, Saudi Arabia and Uganda, showcasing the best practices of Chinese enterprises in fulfilling their economic, environmental and social responsibilities.
Chinese enterprises still face some risks and challenges in their outbound direct investment. The world's economy is under mounting downward pressure, and global cross-border investment lacks momentum.
The World Bank expects the global economy to grow just 1.7 percent this year. Tighter financial conditions and a lack of growth drivers have affected the willingness of multinationals to invest. As a result, foreign direct investment in greenfield projects — a reference to previously undeveloped sites for commercial development or exploitation — as well as in cross-border mergers and acquisitions and project financing has fallen globally.
Some countries continue to strengthen investment supervision, while protectionism in developed economies has escalated and national security reviews have been stepped up on investment by Chinese companies in sectors such as mining, science and technology.
The increasingly complex and severe international situation and declining return on investment are still the main risks for enterprises going global. China should consider further conducting international business risk checks and strictly controlling risks in such areas as security, debt, environmental protection and compliance.
The country also should seize the new opportunities of green digitalization and further deepen industrial cooperation with relevant countries and regions through regional trade and other bilateral and multilateral mechanisms.
This year marks the 10th anniversary of the Belt and Road Initiative, and all parties involved are looking forward to the third Belt and Road Forum for International Cooperation. China needs to speed up efforts to improve the rules and mechanisms of the BRI, improve the government-enterprise coordination mechanism, deepen high-quality partnerships and actively yet prudently carry out cooperation in areas including health, green efforts and innovation.
Yang Ting is a senior economist at the Foreign Direct Investment Research Center of the University of International Business and Economics. Chen Zhaoyuan is an assistant researcher at the Chinese Academy of Social Sciences' Institute of World Economics and Politics. The views do not necessarily reflect those of China Daily.