NHS nurses prepare to step up pay strike action
By JULIAN SHEA in London | China Daily Global | Updated: 2023-02-13 09:05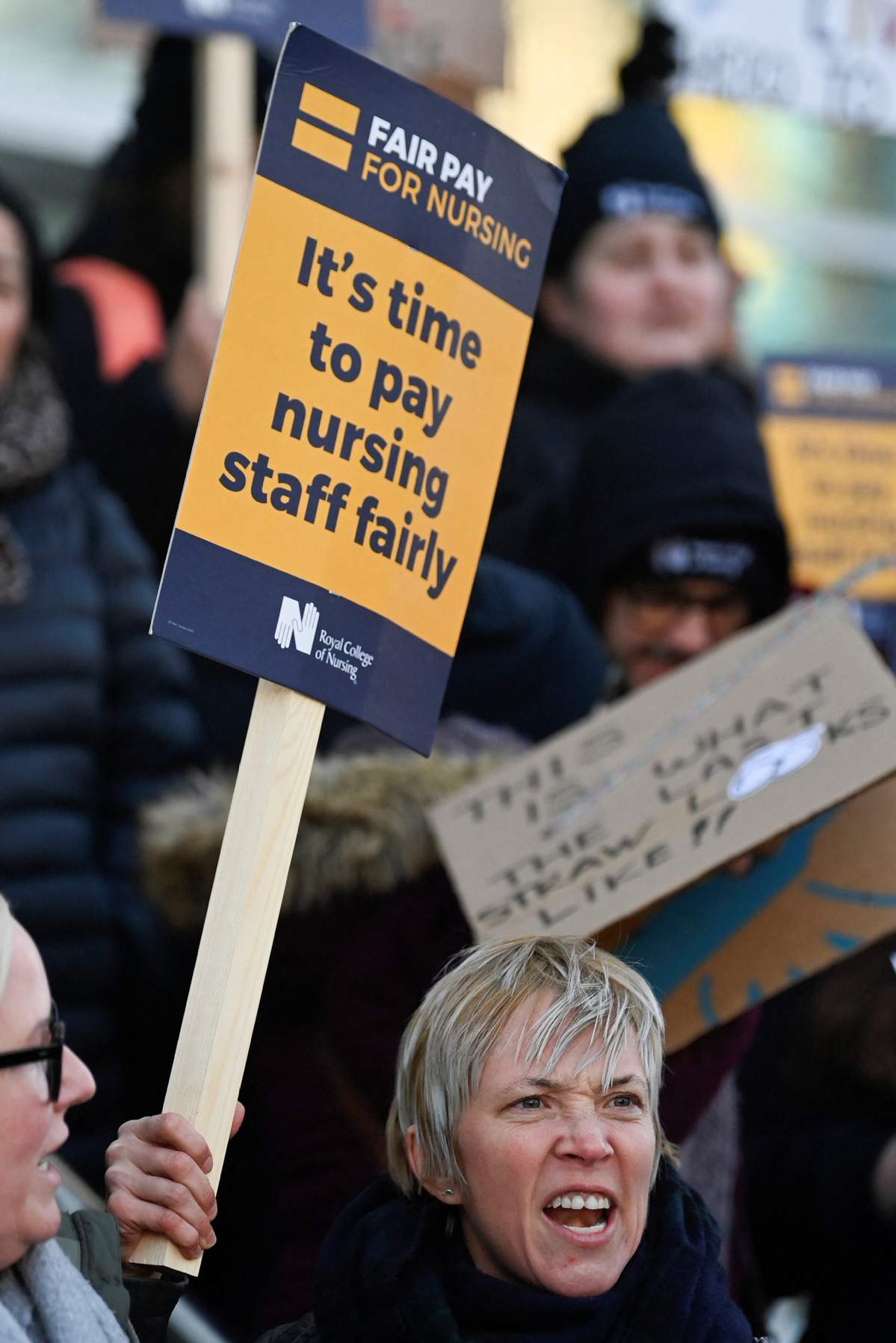 Industrial action involving staff in Britain's National Health Service could be on the verge of being stepped up after the biggest nursing union, the Royal College of Nursing, announced fresh strike plans that would see staff working in emergency departments and cancer care services involved.
It is reported that RCN officials informed the government late last week of the plan to increase future industrial action from 12-hour stoppages to a 48-hour walkout, in a bid to force the government's hand over a long-running pay dispute.
Two weeks' notice would have to be given and details of when the action will take place are expected to be announced this coming week.
An estimated 100,000 nurses in England walked out in December, in the first strike in the 106-year history of the RCN, which is seeking a payrise of 5 percent plus inflation, but the government is refusing to move from the 4 percent offer that has already been made for 2022-23.
Strikes in Wales were called off after a payrise of 7 percent was offered, and there is no action taking place in Scotland while negotiations are ongoing.
RCN General Secretary Pat Cullen said the lack of engagement by the government made it seem as if they had also stopped working.
"People may wonder if the government is also on strike," she said." (Prime Minister) Rishi Sunak is letting the country's most important and beloved institution (the NHS) deteriorate rapidly — but it is not too late. I am urging him to come to the table to negotiate and halt this action now."
A spokesperson for the Department of Health and Social Care said it was "disappointing" that the strikes were being escalated.
"Industrial action in the NHS is already having an impact on patients, with more than 80,000 appointments cancelled," the spokesperson said. "These further walkouts, with less strike-day cover being promised, will worsen that impact and put more patients at risk."
The nurses' strike is just one of several industrial disputes affecting different parts of the NHS, which is itself part of a wider range of public service disputes currently occurring across the United Kingdom.
Ambulance staff, physiotherapists and midwives have also taken action in recent weeks. Matthew Taylor, CEO of the umbrella healthcare group the NHS Confederation, tweeted that he was "very worried" by the direction of the dispute.
"I spoke to an ambulance leader on Friday who told me that hundreds more of his workers had joined the union since the dispute began and I have heard the same from other leaders about more nurses joining the union," he wrote.
"The government really does have to explain how they see this ending and how they hope to meet their targets for NHS recovery as the action deepens and spreads."