Confidence high China can give boost to global growth recovery
PEOPLE'S DAILY | Updated: 2023-02-13 07:55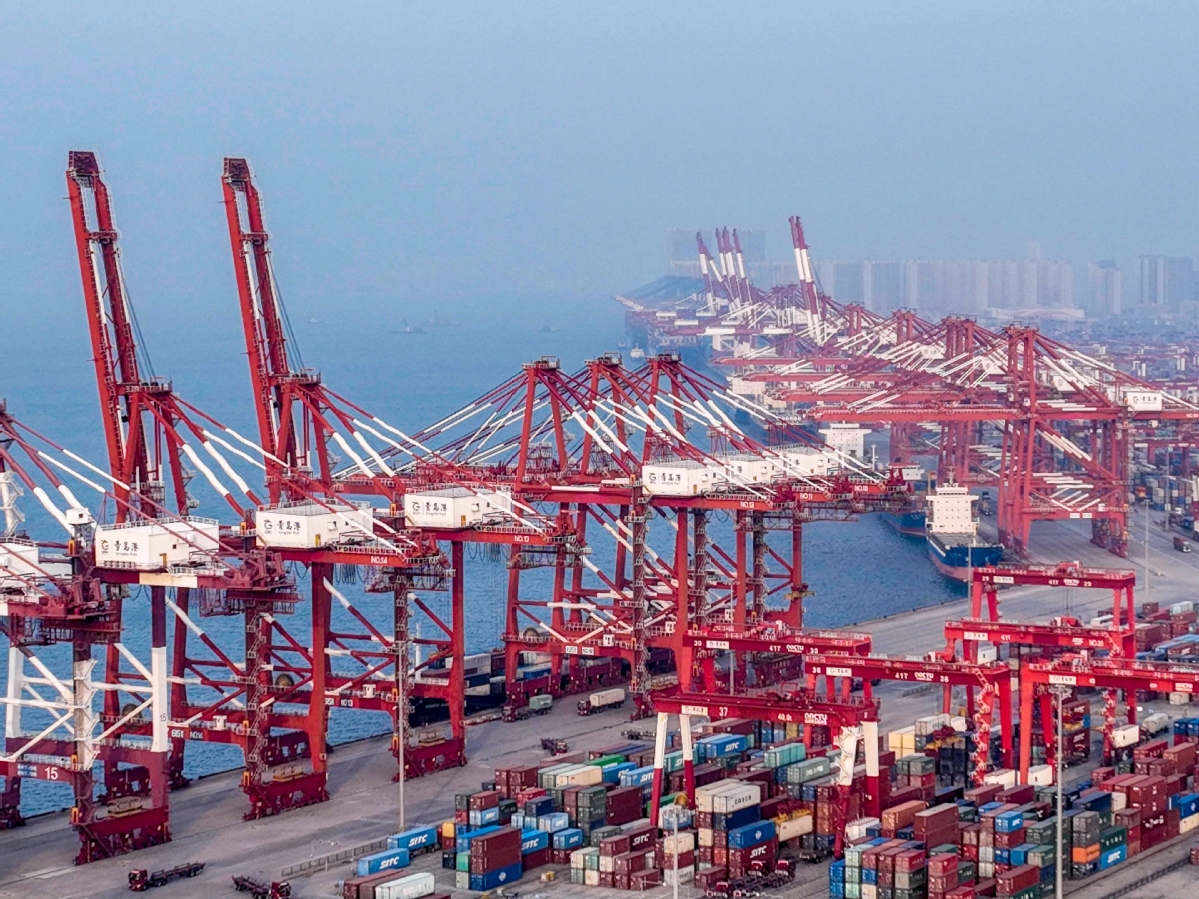 As international organizations and investment institutions have raised their forecasts for China's economic growth this year, the international community's confidence in the Chinese economy has been further strengthened, and it has become a widespread consensus and expectation that China will contribute tremendously to the recovery of the global economy this year.
The International Monetary Fund recently released an update to its World Economic Outlook Report, raising China's economic growth forecast for this year to 5.2 percent, 0.8 percentage points higher than the previous forecast. The IMF estimates that China will account for one-fourth of global growth this year. The United Nations released its World Economic Situation and Prospects 2023 report, predicting that China's economic growth will reach 4.8 percent this year, supporting the growth of the whole region.
Many international investment institutions, including Morgan Stanley, Goldman Sachs, HSBC and JP Morgan Chase& Co, have also raised their forecasts for China's economic growth this year. They believe that China's rebound is set to give the global economy a much-needed shot in the arm.
The improvement and adjustment of China's COVID-19 epidemic prevention policy is the most direct motivation for international organizations and investment institutions to raise economic growth forecast for China.
China's success in keeping prices relatively low has also convinced the international community that it has ample room to continue its proactive fiscal policy and prudent monetary policy. In December 2022, the year-on-year consumer price index growth was 6.5 percent in the United States, 9.2 percent in the eurozone and 10.5 percent in the United Kingdom. And the global economic activity will remain under pressure from high inflation this year.
In contrast, China's price level is generally stable, with the annual consumer price index rising by 2 percent in 2022. China has ample fiscal space to provide more support to the economy in the adjustment phase.
With a population of 1.4 billion people and a complete and large-scale industrial system, China is the world's most promising super-sized market. This has given China remarkable advantages in economies of scale, innovative development and resilience. Also, the country pursues a more proactive opening-up policy to embrace the world market.
All these have provided a solid foundation for steady and robust economic recovery in China, which will play a stabilizing role for the global and regional economic growth.