Robots make robots in Guangdong
By Qiu Quanlin | chinadaily.com.cn | Updated: 2023-02-10 18:31
On a production line that is rarely seen with workers inside a smart manufacturing industrial park in Foshan, Guangdong province, an orange robot stood ready to work, helping to assemble a gray semifinished robot by twisting screws on the chassis.
After construction and adjustments, the production line of "robots making robots" — jointly built by Chinese home appliance maker Midea Group and its German robotics and automation partner Kuka AG — was launched in January.
"It is really a 'black light factory' — even after we get off work, the production line will not stop. Robots will continue to assemble robots," said Chen Feng, director of operations and human resources in Kuka's China unit.
The 35-meter line, costing about 20 million yuan ($2.94 million), was independently developed and manufactured by Kuka. It greatly improves the efficiency of robot production, Chen saidd.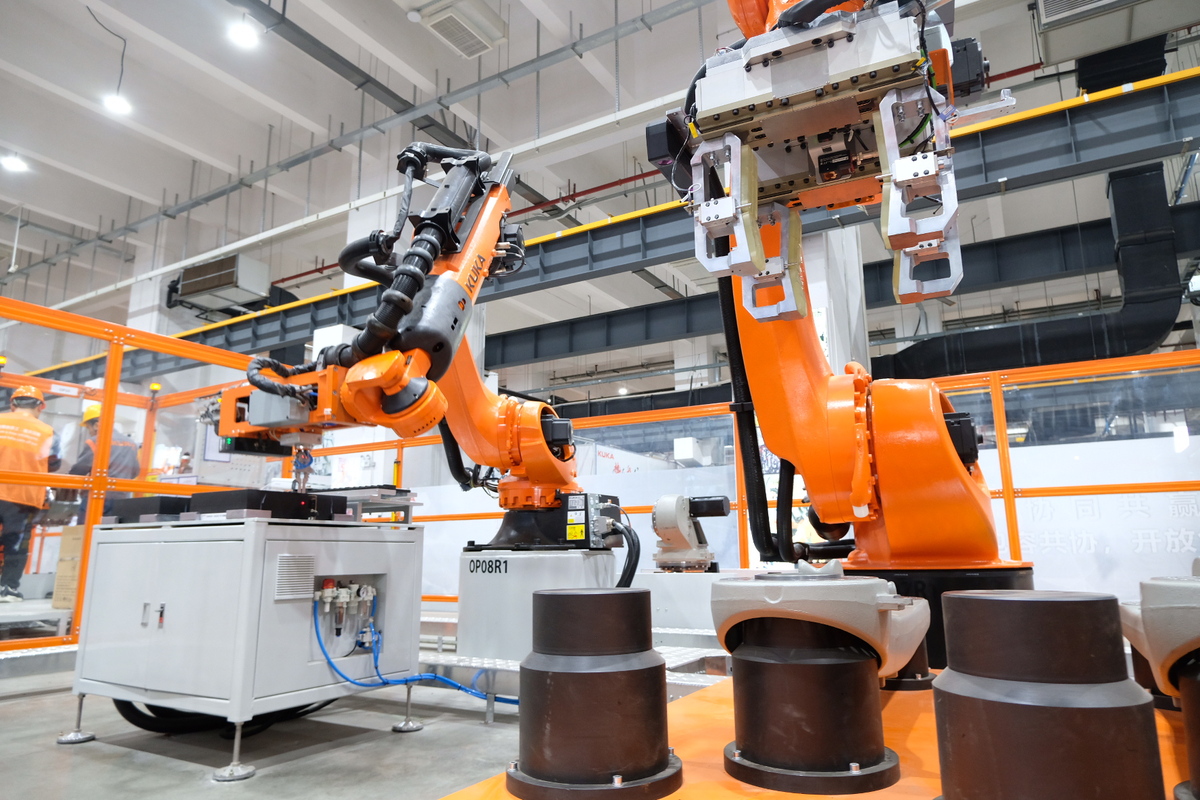 Equipped with 12 working robots and six AGV cars, it has become the first "robots making robots" production line in Guangdong and the first fully automated line in the country to produce heavy-load robots.
"The labor intensity has been greatly reduced — we are only assistants at the production line," Chen said.
In a single shift, the output of the automatic production line was 50 percent more than a human workforce, and hourly production increased by more than 30 percent, Chen said.
Midea and Kukka commenced construction of the joint smart manufacturing industrial park, located in the Shunde district of Foshan, in early 2018, with a total investment of 10 billion yuan. It covers an area of approximately 800,000 square meters.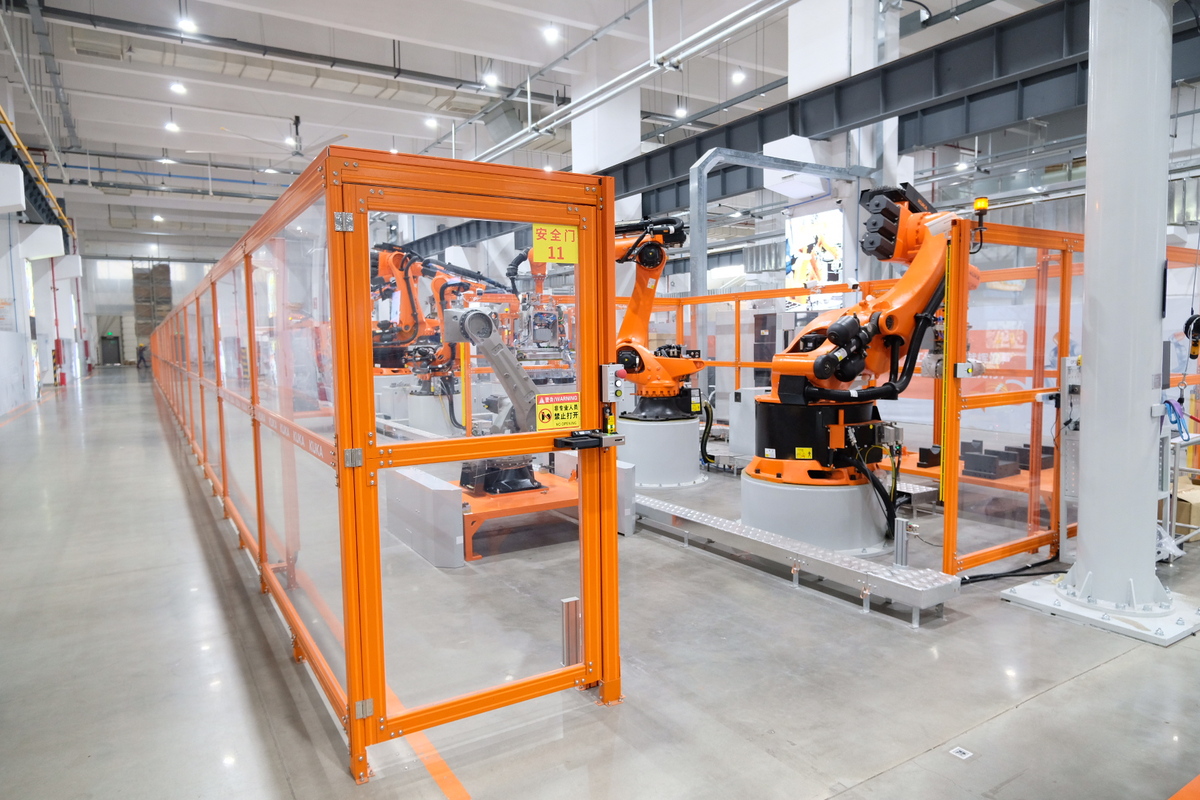 Construction of the park's second phase will be finished this year and will feature four major areas — smart robot manufacturing, application integration, intelligent logistics and training.
"After launching the robotic line, we hope to build a replicable fully automatic robot production line to help boost high-quality industrial development for the local economy," Chen said.