A new future for vocational skills emerges from behind the plaster
China Daily | Updated: 2022-10-27 07:56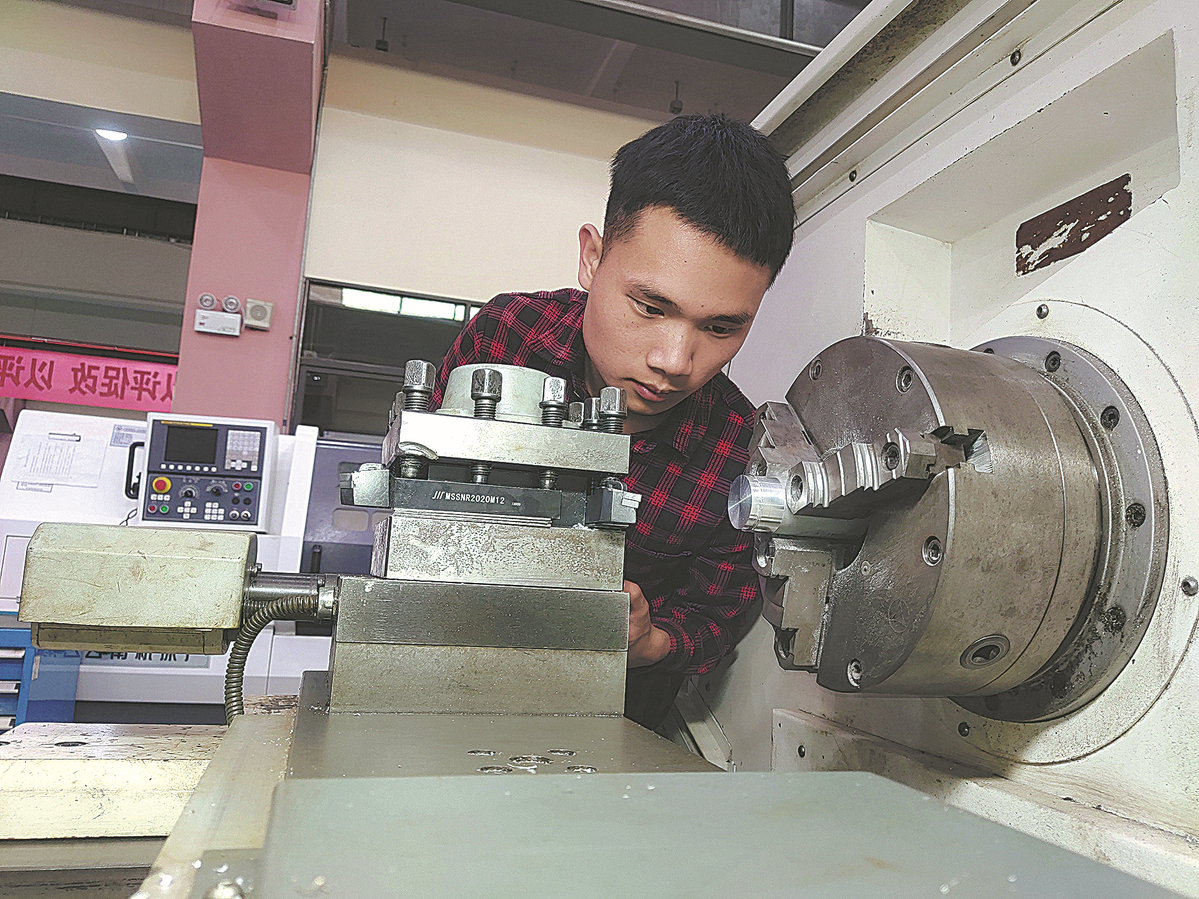 Ma Hongda, a student majoring in architectural decoration from Zhejiang Construction Technician College, struck gold in the "plastering and dry wall systems" category in the WorldSkills Competition 2022 Special Edition on Sunday. This was China's first ever gold medal in this skills category, the Zhejiang Daily reported.
Many people think plastering and installing dry wall systems do not require sound technical knowledge, but an international competition does not allow an operating error of more than 1 millimeter. Before Ma, Shao Rupeng, a teacher from Shanghai City Science and Technology School, had won gold in the "fine woodworking" project.
Whether it is Ma or Shao, their success is inseparable from their perseverance, practice and hard work. Every trade has its master, as a Chinese saying goes. If everyone tries to improve their professional skills through hard work, skilled people can become outstanding.
A recent document on majors in vocational education introduced by the Ministry of Education clarifies the occupations and technical fields corresponding to the majors, while highlighting their main professional ability requirements.
The report of the 20th National Congress of the Communist Party of China pointed out that China will improve the system for lifelong vocational skills training and promote the settlement of structural employment problems. The core issue of youth's employment is not whether the market-carrying capacity is strong or weak, but whether the education system can form a strong support for the development of the real economy. Employment can address food and clothing issues, but occupation can help them lead a better life.
Individual college students should hold an occupation-oriented approach, carefully polish their professional skills, and take the opportunity of the Worldskills Competition to enhance their core competitiveness and scientific and technological innovation ability. Universities and the government should guide and prompt more young people to pursue skills improvement.
At the same time, the channels of career development should be further smoothed, vocational skill level recognition should be comprehensively implemented and a vocational skills rating system for skilled talents should be established to help them better plan their career development.